All Bunny, no Bull
Tuesday, March 16 2010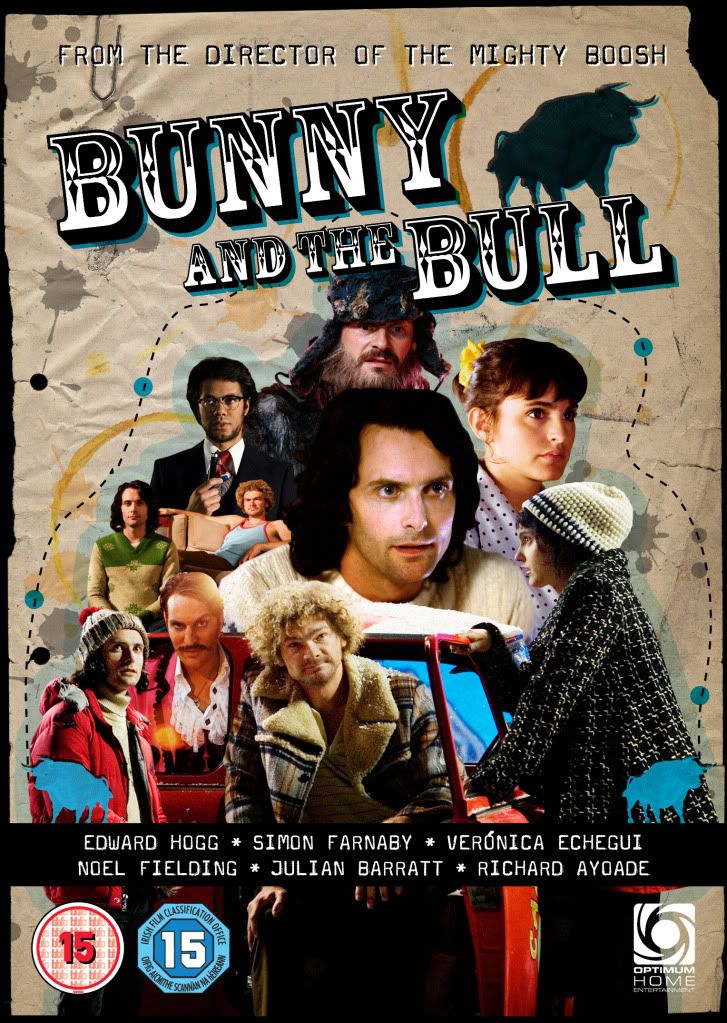 Here's the HMV exclusive sleeve for Optimum's forthcoming Bunny And The Bull, due on March 22. So what's special about that, we hear you ask? Well, it's got a rather intriguing back story. The sleeve was designed by a reader on Little White Lies' website as part of a rather inventive promotion. The film magazine, which is one of the best-looking publications you'll find anywhere on newsagent's shelves (and on the Internet, for that matter) counts many designers, both existing and wannabe, among its readers and often organises competitions for them to have a crack at designing covers and the likes (see here http://www.littlewhitelies.co.uk/wtwta-competition-winners/ for its design a Where The Wild Things Are front cover competition). So, in conjunction with Optimum and HMV, it put together a similar initiative for Bunny And The Bull, with the three picking the eventual winner.
And this is the winning entry, put together by one Richard Berry.
Optimum's Ellie Davies said: "Bunny And The Bull is such an original, visually memorable film that this competition seemed a perfect match for it.
"We were keen to do something different and a bit special to platform this unique piece of filmmaking, and we were delighted to  be able to partner with HMV and Little White Lies to run the competition as they are both such a good fit with the fan base of the film."
Litle White Lies' Danny Miler said: "Richard's entry impressed us all not just because it was a beautiful piece of artwork, but because it was clear that he'd given as much thought to the commercial requirements of the brief, as he had to the aesthetic."
Tags:
Bunny And the Bull
,
little white lies
,
optimum