Attack Of The Killer Sleeve
Thursday, May 3 2018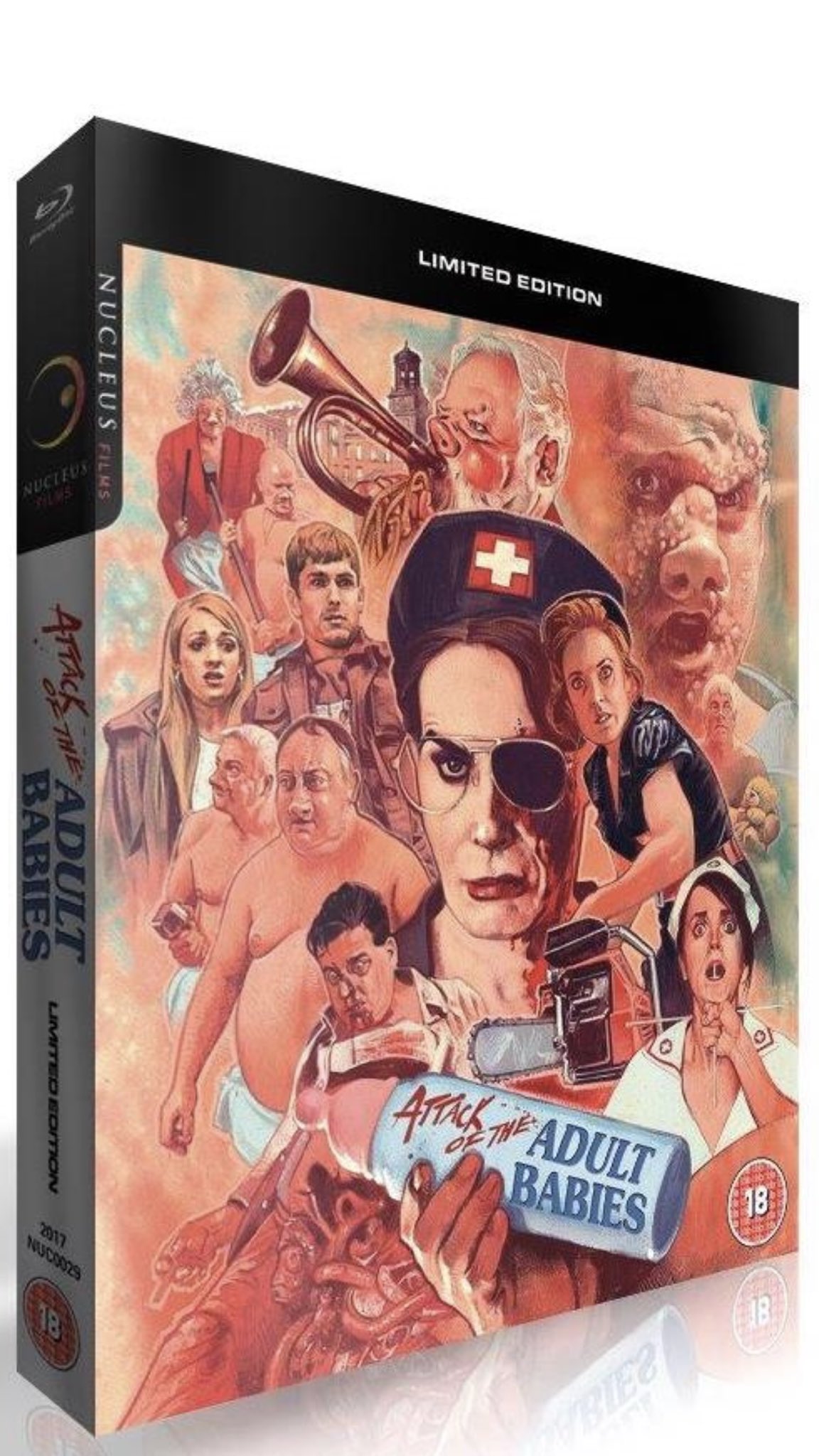 Anyone with even the vaguest passing interest in horror should know the name Graham Humphreys. He shot to prominence – and notoriety – after creating the artwork for The Evil Dead for Palace Pictures back in the 1980s. In an age where the word "iconic" is thrown around all too easily, his work on the Sam Raimi horror classic really does deserve that epithet, his imagery has become synonymous with the film and its battle with authorities and powers-that-be in the UK during the video nasty era.
Humphreys is equally associated with FrightFest, his illustrations regularly adorning the artwork for the annual event, while his CV includes everything from The Cramps to Nightmare On Elm Street, another hugely seminal original creation.
He is too, a friend of the industry – having worked on sleeves for a range of labels here in the UK. His recent efforts include creative work for Second Sight, the BFI, Arrow Video and more.
Latest from his product line is newly created artwork for the wonderfully named Attack Of The Adult Babies, a  limited edition slipcase being produced in a numbered run by Nucleus Films.
It is up to his usual impeccable standards, and, as Humphreys himself explained: "I met [director] Dominic Brunt at FrightFest some three or four years ago, where he mentioned the idea for the Adult Baby project, so it was a happy surprise to be asked to provide this slipcase cover for the Nucleus films release, due out on June 11.
"It's always daunting working on an image with multiple elements, as a busy layout can be visually confusing. However, by focussing on key characters and using carefully considered colour palette, I hope I've managed some level of visual restraint.  I've intentionally used 'baby' colours, pinks and pale blues, these contrast well with the dark red blood, capturing the creepy mix of the infantile and adult horrors."
On the release itself, Nucleus' Jake West said: ""In a time where it's increasingly difficult to release truly independent movies in physical formats, this is a real treat for film fans. As a movie collector myself, who enjoyed the thrills of the Video Nasty era, I loved the ritual of browsing through the racks and taking a chance on something because the cover art and title caught my eye.
"We wanted to re-create the thrill of that era and what better artist could we ask to do that than Graham Humphreys – and what better film could there be than Dominic Brunt's outrageous Attack of the Adult Babies!"
Nucleus co-director Marc Morris praised HMV for its early support for the title. He said: ""We're very excited that HMV are really getting behind the release, giving fans of physical media a chance to pick up their copy in the real world!"
You can see the trailer for the film below…
Tags:
artwork
,
nucleus
,
sleeve
,
sleeve design