Shouting Out Loud
Monday, July 6 2015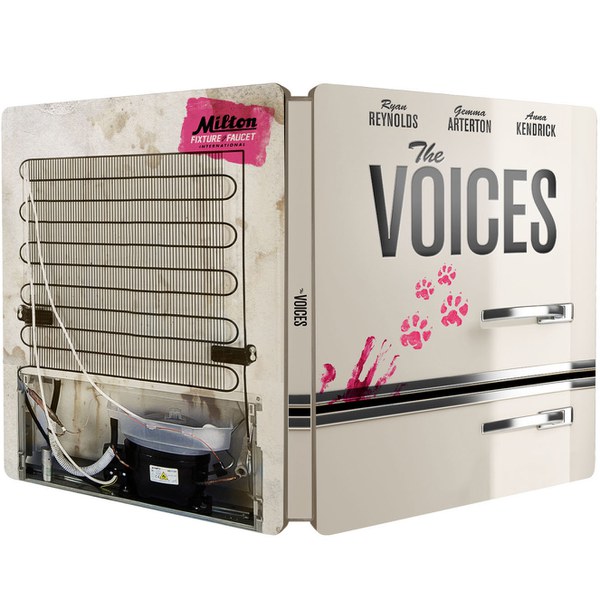 Arrow Films has been making plenty of noise about The Voices since the spring, shouting out loud about the blacker than black comedy starring Ryan Reynolds in both traditional and more innovative ways.
After its high profile theatrical release earlier this year, complete with an amazing stunt aimed at passers-by in Westfield, London (see below), which gave it a strong £255,000 box office haul and plenty of awareness ahead of the June 13 home entertainment bow.
As the company's Jon Sadler notes: "We are really excited to have The Voices coming back into the market after its theatrical hiatus and have really gone to town on the release by also making it available as a limited edition concept Steelbook which is designed like a mini fridge with even the back of the pack resembling the back of a fridge [as pictured]. These have been pre-ordering very well and will give our week one a solid boost. We have brand new art for the DVD release while the standard Blu-ray will carry on with the theatrical key art. We will be engaging with fans we got to know through the theatrical social media campaign and driving week one sales through a strategic digital marketing campaign utilising Facebook, Twitter, YouTube and Google AdWords."
You can see its stunt, 30 second TV spot from its theatrical bow and full theatrical trailer below.
Tags:
arrow
,
Arrow Films
,
launch
,
marketing
,
release
,
stunt