Frighten Up
Sunday, September 7 2014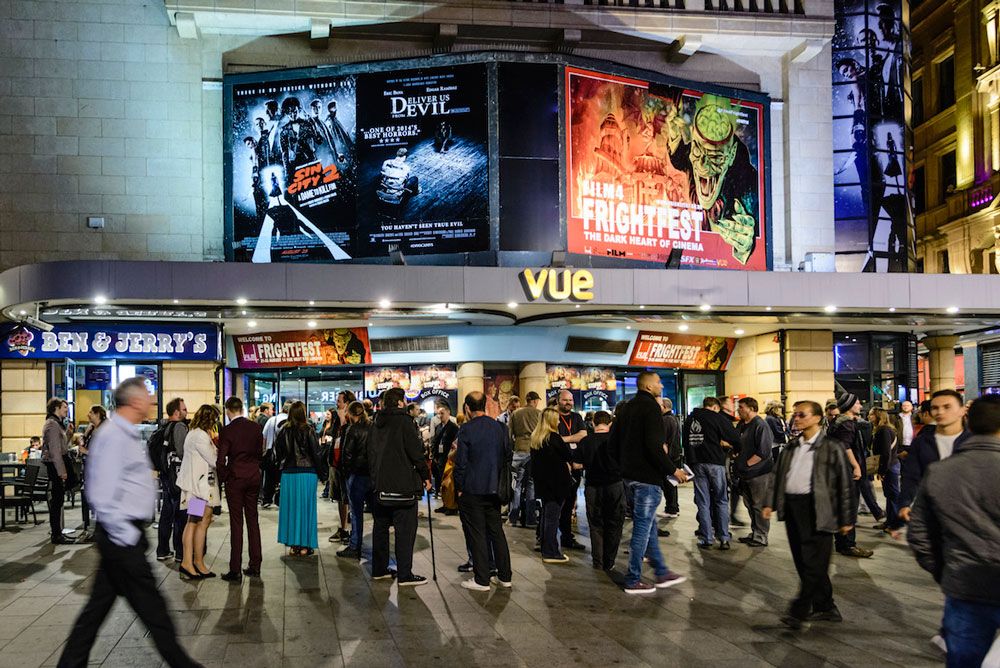 Film4 FrightFest is not only the country's first and foremost horror and genre film festival, pulling together fans from around the UK, but it's a great industry event too.
Marketeers, acquisitions executives, journalists, retailers, producers, label bosses, PR types and, er, The Raygun, turn out in force for the five day event.
Rather than The Raygun just banging on about it, we asked people who fall into all the above categories for their thoughts on this year's FrightFest. Their views help build a composite picture of the event, of where the genre is going and, crucially, what films are going to be big within this sector in the coming months.
So here then, is the best of FrightFest 2014…
"It was a privilege and a great pleasure to be included as one of the featured films at this years Film 4 FrightFest. It was the perfect launching platform for our genre film The Last Showing and the fact we were able to bring Robert Englund, our lead star, over to London, made it that much more special. Robert has such fantastic energy and always embraces his fans, who didn't disappoint in their large numbers. The fact that we had three packed screenings was certainly encouraging and our distributor in the UK – Sony Pictures Home Entertainment – couldn't be more pleased with how everything turned out. It's also kudos to the fantastic team behind FrightFest. We showed the film to Alan and Paul in its rough cut stage and they embraced it from the very beginning, which was particularly important to us as filmmakers. Both [director] Phil [Hawkins] and I had fantastic time talking to press, introducing the screening and doing Q&As. Apart from Robert, we also had Finn Jones (Game of Thrones) and Emily Berrington (Inbetweeners 2), both rising stars of the British film industry, which just added to our exposure and overall success of the evening."

Alex Baranska, producer, The Last Showing


"It was an absolute delight to be onboard as sponsor for this year's FrightFest event. As the UK's biggest and best genre film festival, FrightFest is the most natural of homes for Arrow Video – a brand which prides itself as being one of most revered cult movie labels in the world. Having been an audience member for every FrightFest going back 10 years, it was a personal thrill to be involved behind the scenes this time around. It was particularly exciting to see first-hand the audience response to our screening of the highly controversial cult classic Nekromantik, for which we conducted a Q&A afterwards with director Jörg Buttgereit who provided some great insights on the film. Festival organisers Ian Rattray, Paul McEvoy, Alan Jones and Greg Day truly made us feel like part of the FrightFest family and we're looking forward to doing bigger and better things with them in the future."

Ewan Cant, Arrow Films



"It was an honour for us to open FrightFest with The Guest and the perfect way to kick off its theatrical launch campaign. Four of our films featured in some way during the festival: Maika Monroe introduced clips for our 2015 highly anticipated horror title It Follows, Extraterrestrial screened with its popular director Nacho Vigalondo in attendance and The Babadook was the buzz title of the fest with sellout crowds and a bag of Total Film FrightFest awards to boot. Thanks to Alan, Ian, Paul, Greg and the team for making it such a great event as ever."

Chris Warrington, Icon

"

FrightFest was, as ever, good fun, it's always great to catch up with fellow Frightfesters old and new. I thought the new venue (Vue West End) worked really well, the only issue I had was the long gaps between films, sometimes over an hour. The Guest was a superb choice to open the festival, a real thriller, in more ways than one. Apart for The Guest, the key films for me were Green Inferno, not for the faint-hearted; Starry Eyes, a classic tale of about being careful what you wish for. The Babadook, was highly anticipated, it's great to see something really original and very creepy. Also, Venezuelan chiller, The House At The End Of Time, this deserved a Main Screen showing, it was genuinely scary. There were a lot of comedy horrors, which I'm not really a fan of, however, saying that, I really did enjoy Life After Beth. One of the highlights was to see the Shining on the big screen, it's one of those films most of us have  seen quite a few times, but on the big screen it amplifies what a truly brilliant film it is, and that was followed by a rare Q&A with the Executive Producer Jan Harlan which was hosted by the legendary Kim Newman."

Lee Symonds, Sainsbury's

The Guest was a great opening film; a deft mix of action, suspense and humour, and Dan Stevens looks like a star in the making. There seemed to be a notable horror-comedy slant this year; Housebound and Life After Beth being highlights. The Babadook stood out both in terms of quality and the imagery of the Babadook itself, which should prove a major asset when it comes to marketing the film. Of the films I caught on the Discovery screens, Honeymoon was well executed and featured strong performances from the two British leads, while Creep featured some of the weekend's more chilling moments."
Tim Scaping, hmv


"We were very pleased to give the UK its first screening of Zombeavers on the opening night of Film4 FrightFest. Reactions from horror fans have been fantastic; from our weekend-long sponsored Beaver Bar, through the Zombeavers badge packs we handed out ahead of the screening, through to the guy who came dressed as a zombie beaver, it was clear #BeaverFever was out in force."

Melanie McClure, Universal
"

It terms of line-up, it was top notch. Sustained quality despite both added quantity and fierce competition from Edinburgh Film Festival and London Film Festival for high profile genre slots either side of Frightfest. Alan, Paul and Ian should be very proud (as should Greg for marshalling what could have been a publicity nightmare: new, untested location, double the amount of screens, staggered start times and more guest than ever.) Rocking. Less altruistically, I'm pretty high on how my raft of acquisitions for Metrodome went down at the festival: Housebound and Coherence topped a vast majority of festival Best Of… lists and Starry Eyes and Late Phases weren't far behind in terms of audience affection and critical plaudits. Even the batshit insane Stage Fright (a passion project of mine since it was announced) won over hardened anti-musical genre-heads in the audience who fell hard for its madcap mash-up of Glee and Scream. That's what we aim for every year and we seem to have pulled it off again. The hunt is on for 2015 already. In terms of non-'Dome titles, standouts for me were: Dead Snow 2, Among The Living, The Canal and especially the "phenomenal" Allelulia are some of the best genre films of the year, not just the festival, so very strong programming there from the chaps. It also sounds like the Duke Mitchell Saturday Night Party in Discovery Screen 2 was *the* social event of the season for all self-respecting cinephiles (without family commitments)."

Giles Edwards, Metrodome



For my money, the single best FrightFest I've been too (out of eight). Like everyone, I had my reservations about the move from the Empire to the Vue, and the first couple of days did feel a little odd – fewer people in each screen, slightly more subdued audiences. The staggered timings meant that some of the communal atmosphere was missing, as I kept seeing friends for a few minutes at a time as we all moved between films. But by Saturday, everything hit its groove. Spreading the festival out over several floors – with a large bar era reserved entirely for FrightFesters – meant none of that ridiculous foyer crush we had to endure at the Empire, making for a more relaxed, relaxing time. And the line-up was stellar, hugely impressive in both the range of films shown and the overall quality. As ever, the Discovery screens proved to have some of the very best, most interesting stuff – movies like The Canal, Coherence or R100 were every bit the equal to the higher profile films screened elsewhere. And from a purely personal point of view, it was amazing to see my own short film up on the big screen, playing to a sold-out crowd during the shorts showcase on Saturday. Roll on 2015…

Dan Auty, Raygun contributor and designer
"

This edition of the Film4 FrightFest marked my 10th year at the festival – but it was the first time that The Duke was properly involved – for the past two years we've been providing the Turn Your Bloody Phone Off idents with the help of filmmakers – but this year The Duke has two slots in the Discovery Screen – one of these had a screening of Coherence and the other was a film party which was something that had not happened before at Film4 FrightFest. The reaction, to understate, has been overwhelmingly positive – the audience loved having the ability to try something a little different but also the ease of obtaining tickets and increased seat numbers meant that we maximised our reach to our desired target audience. The party was a crazy mess, no-one can even remember half of it and to be honest it demonstrated exactly how some different events can work in favour of the festival experience. On a personal note I was also very happy with the Short Film Showcase as my film had its premiere to a full room and was received very warmly."

Evrim Ersoy, Ne'er Do Well Films and The Duke Mitchell Film Club
"


We put a lot of work into FrightFest this year, not least the following:

a full page brochure ad

a manned stand (selling our first physical release, The Woman Steelbook Blu)

co-production of the Shortcuts To Hell II anthology feature
reviews of the major films for our blog 
1,000 gift card giveaways, each good for a free rental
a competition to win a lifetime subscription to our new subscription service

Having a manned stand meant that we got to meet loads of our regular and potential customers, the new location at the Vue meaning that we were front and centre in the communal bar area – a great way to attract people to the stand. We also met with loads of filmmakers to talk about the availability of their films, their release strategies, etc. – and of course saw lots of films which could potentially end up on TheHorrorShow.TV. We thought the move to the Vue was brilliant (though a part of us missed the Empire), and it can't be only us who thought the film line-up was the strongest yet. From a business perspective, one of the most interesting developments was how many of the films had already been picked up for distribution by majors or mini-majors, proving that everyone in the UK seems to have faith in the future of the horror genre, while the quality of the films themselves suggested the genre is alive and kicking – and ready to set off in some exciting new directions."

David Hughes, TheHorrorShow.tv


"FrightFest 2014 was the best yet – with the move to the Vue West End we spotted a lot of interesting new space to brand up and worked with FrightFest so that we could suggest some options to Warner Bros and Universal resulting in everything from scary toilets to a BeaverBar and a replica door from The Shining. All this fun branding seemed to strike a real chord with festival-goers and resulted in a lot of suitably delighted social media activity. With the audience now split between screens for big films it really helped to have great props and guests to get people in the mood. For Zombeavers there were sets of badges which got the place buzzing, for Wolfcop cool retro t-shirts and mints (for wolf breath should you encounter Wolfcop…), replica bottles of Hypnocil sleeping tablets for A Nightmare on Elm Street and a zombie cheerleading squad for All Cheerleaders Must Die. In addition thanks to Warner Bros we had the honour of looking after Robert Englund for Elm Street (who was full of great stories about old Hollywood), Jan Harlan (producer to Stanley Kubrick and turned out he was second unit for The Shining and a true gentleman) and for Icon's Extraterrestrial, hot upcoming director Nacho Vigalondo. FrightFest put on the best show yet, we're very grateful to them for accommodating all the madness we brought along but the fans really appreciate effort and as a result all these films have had a great springboard for their campaigns."

Almar Haflidason, Fetch


"The festival this year was a huge success, with more incredible films, guests, attendees than ever before. The atmosphere over the weekend was electrifying and the community aspect was extraordinary and overwhelming. The publicity generated around the special screening of THE SHINING was incredible with fans really enjoying having their photo taken peeking through the famous door. Coupled with the literally wall to wall toilet PR WB titles it really added to the atmosphere at the festival."
Paul McEvoy, Film 4 FrightFest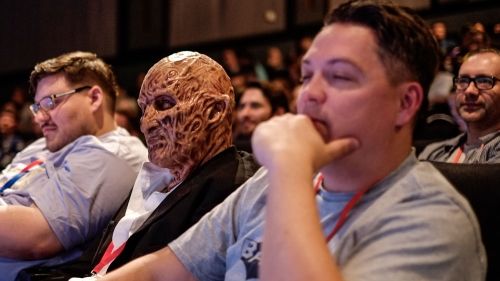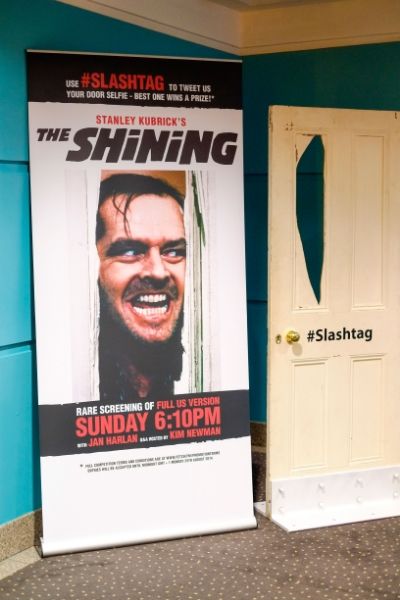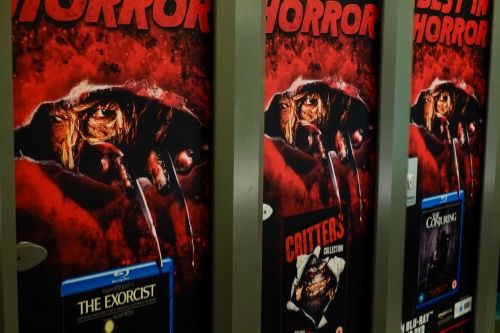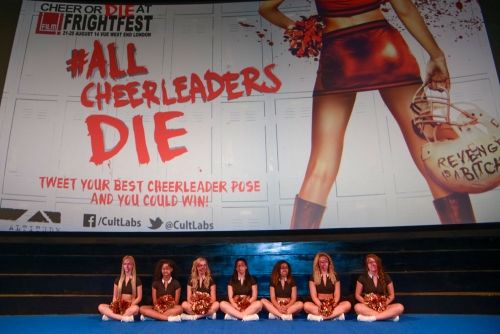 Tags:
film festival
,
Film4
,
frightfest
,
genre
,
horror