Tat's The Way To Do It
Tuesday, June 29 2010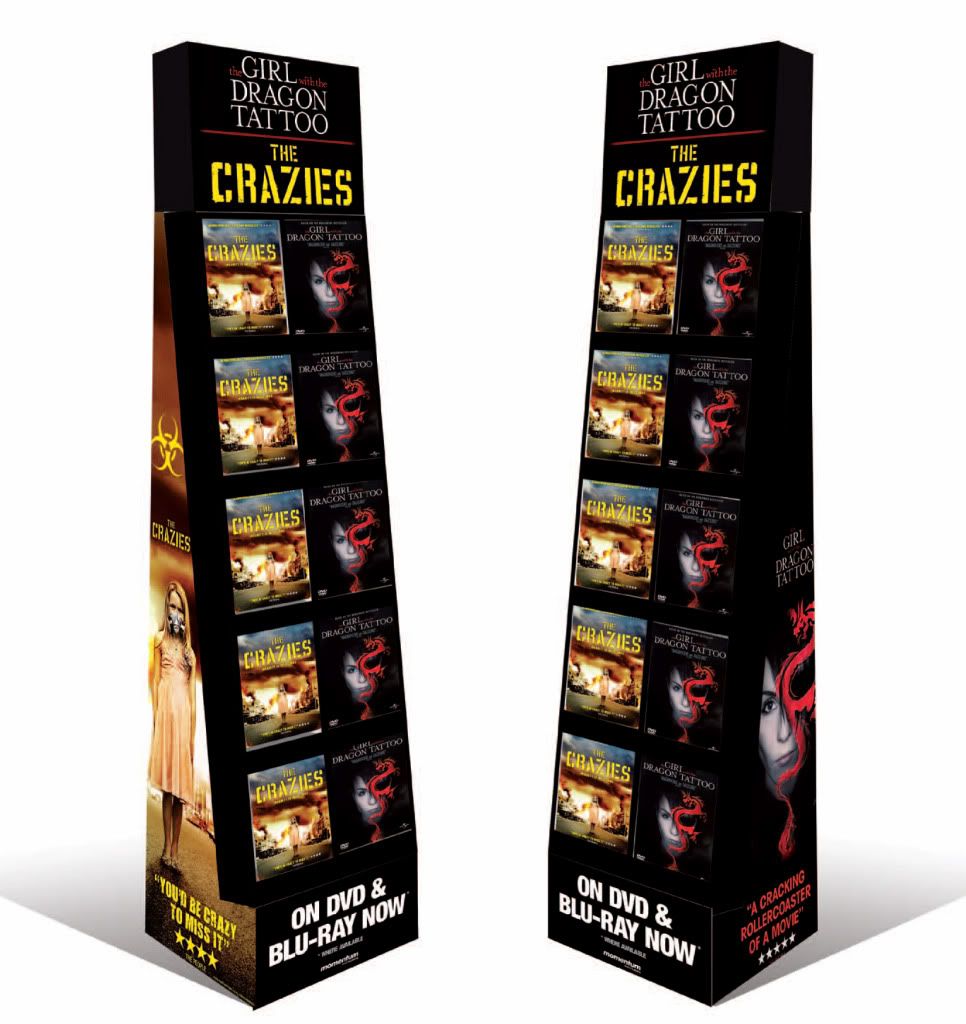 Now this is nice… It's the joint point of sale that will be appearing in stores in July to promote a brace of Momentum releases.
The Crazies – a zombie-esque, infected nutters running loose remake of the George A Romero 70s paranoid horror film that we've already praised to the hilt as being superior shock fare – and The Girl With The Dragon Tattoo, also featured extensively on our website and newsletter. An unlikely pairing it may be, but that's why Momentum's fsdu works, in that it's managed to marry the pair seamlessly together without jarring.
Each carries equal weight on the front, with a panel on each side devoted to each of the films.