Heading For Calmer Waters…
Wednesday, August 8 2012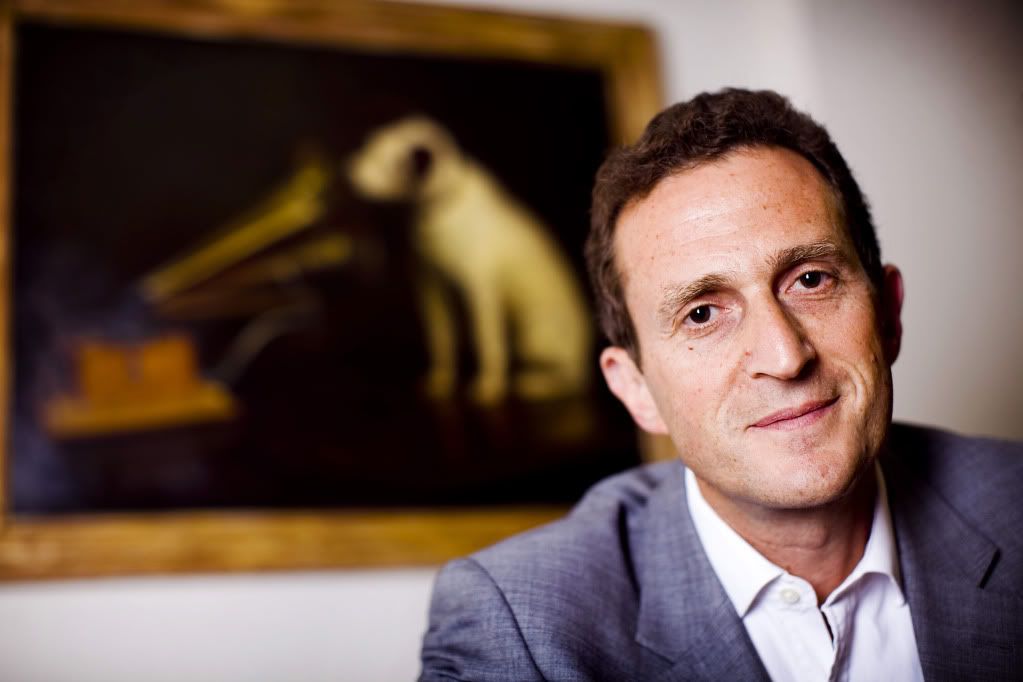 HMV chief executive Simon Fox has not had an easy ride in his six years at the retailer. He's seen others come and go – Virgin and Woolworths among them – meaning the 200 plus chain he's been heading up has effectively become the last man standing on the high street in entertainment terms.
But he still hasn't been given any preferential treatment by the UK press – far from it. Even when he announced his impending departure from the company, newspapers couldn't resist using the name HMV without the prefix "troubled retailer".
And a long-planned and oft-mooted announcement of his departure drew another round of criticism and speculation.
The Simon Fox that we at The Raygun speak to, just after the story has broken, is his affable self. He sounds cheery and not as if he's leaving HMV with any problems.
He takes time to praise the special culture and passion that makes HMV what it is, and thanks the suppliers for their help – without them, he notes, the company wouldn't still be there.
But we're getting ahead of ourselves. Let's talk first about his reasons for leaving.
"It's always very difficult to know when's the right time to go," he says. "It feels like a good time now. It's very difficult to make the decision and very sad in many ways.
"I think it's in calm waters, we've had a very, very difficult 18 months. Now, however, as a result of the sale of Apollo, we've been able to refinance we've been able to extend our facilities out to 2014… We're out of the crisis. We're in calmer waters, we've got a bit of wind behind us. I feel comfortable it's in a stable place."
What's more, he thinks HMV has got some strong times ahead. "I believe we will have a great peak period. There's a fantastic line-up across all formats."
So why leave now then? "It would be great to enjoy a good peak period, but I've been talking to the board, we identified a perfect candidate who happened to be available quickly. I'd never set any times, it's the way things have worked out."
He praises his replacement, Trevor Moore from Jessops before outlining what he'll de telling him: "We will be sitting down and I'll be telling him it's a very special business with a really important culture that needs to be carefully preserved. We really do have great people, I noticed that right from the start."
Fox continues: ""We've got people who've worked with us for a long time, but that doesn't mean they are not able to absolutely embrace change. We're very open to change. But it still has a heart and a passion for what we do. That's the little spark that makes HMV."
He'll also, he says, point out the way things work with suppliers: "We're here today because of the support of our suppliers, the collaborative relationship we've been able to have with suppliers, it's been critical to our survival."
So, we venture, the interview drawing to a close, given the flak he's drawn, the fire he's been under from a hostile press, in particular, would he do it again? With hindsight, would he put himself through it? Absolutely, he says. "It's been a real privilege. There have been lots of highs, I go back to the first three years, we had three really strong years of profit growth. I think in more recent months, the high was the successful way that the suppliers to our [situation] and the very collaborative way of working we've been able to build."
And, finally, what's next for Simon Fox? He's leaving HMV in September, after helping ease Moore into the hot seat. "I genuinely don't know what I'll be doing next," he concludes. "I've got a few irons in the fire, I'd love it to be in the entertainment world…"
Photo: Felix Clay, The Guardian
Tags:
HMV
,
interview
,
retailers