Next Genned Up
Friday, July 13 2012
Here's the victorious team at the quiz organised by Paramount and its agency Eulogy! to mark the Blu-ray bow for the complete first series of Star Trek: The Next Generation on Blu-ray…
The team, made up of Trek experts (Trexperts?) including former video trade press editor Toby Weidmann, also an ex-editor at Star Trek magazine, and other journalists and staffers at, among other things, Titan Magazines, came up with a near-faultless performance during the Trek-themed quiz.
Assorted journalists, bloggers and publications had been invited along to take part in the event to mark the first complete Blu-ray bow, the series is due on July 23. 
It's all part of Paramount's ongoing push for this release, marking one of its biggest campaigns for this kind of release. As the company's Tara Hutton said: "Celebrating its 25th anniversary, Star Trek: Next Generation Season 1 launches on Blu-ray on July 23. Having already sampled the incredible quality of this release via The Next Level blu-ray out last January, awareness and anticipation is high amongst our core Star Trek fans. As an extra incentive we included a £5 off Season 1 voucher in The Next Level. 
"To ensure we reach the broader sci-fi fan, we have sponsored the last edition of SFX which was entirely dedicated to the Next Generation.  This included a front cover, 4 page gatefold advertising and over 17 pages of pure Next Gen trivia. We are official partners of Destination Star Trek London which is a three day event hosting all five captains in London this October. The Blu-ray details appear on their website and all email correspondence to fans and ticket purchasers. A competition to win golden tickets to the event is also included in pack.
"Finally, as part of its editorial coverage of Next Generation, Empire has interviewed Patrick Stewart. Various sci-fi sites have also had access to Craig Weiss, Blu-ray director of visual effects, to satisfy the burning questions of our consumers. Digital outdoor on the Underground will be running the week of release as well as an alert on SFX's homepage. Publicity from the pub quiz combined with our extensive PR and media campaign should ensure this is the biggest Star Trek Blu-ray release to date."
Fancy sampling some of the questions?
Here's a selection of the easier ones (ones we got right…)
Who played Dr Leonard H. McCoy
 • In which episode did Captain Jean-Luc Picard's crew first meet the being known as Q?
 • Who played himself in a poker match with Data and Isaac Newton?
 • Complete the phrase as Captain Picard would say it: "To boldly go…"
 • What do you call the recreational area on a starship that can replicate any environment?
 And here's the winners…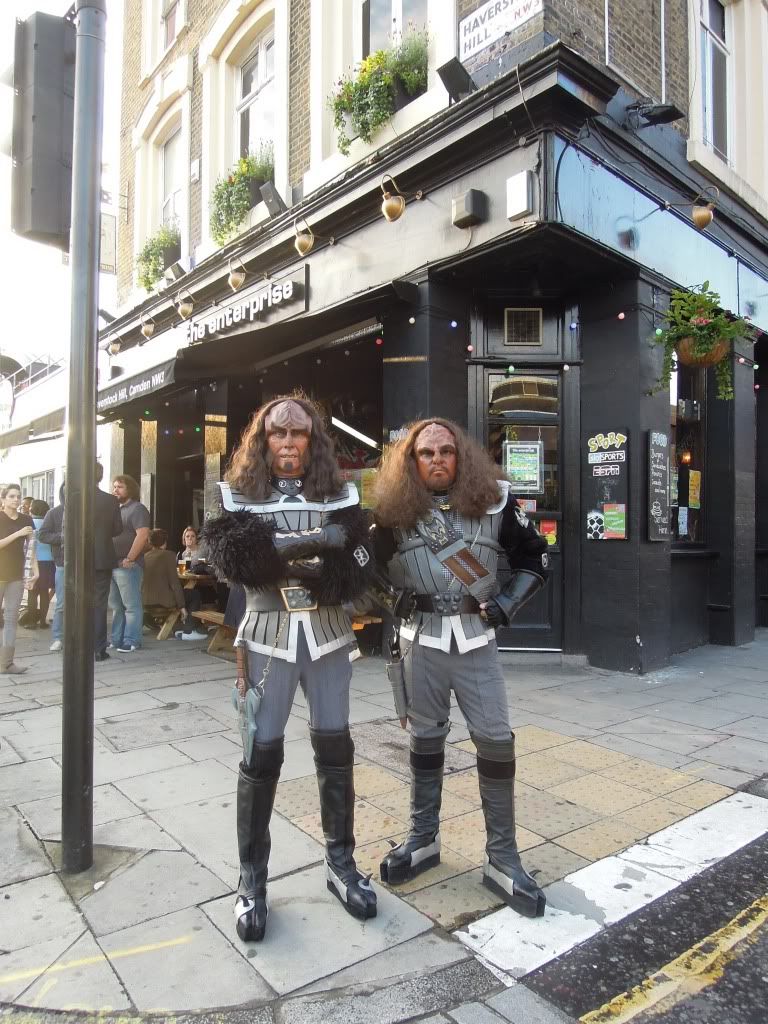 Tags:
event
,
Paramount
,
PR
,
quiz
,
Star Trek