A 'Shaw Thing
Wednesday, July 4 2012
A fleet of rickshaws taking to the streets of London may be guaranteed to annoy black cab drivers – proper taxis have an ongoing battle with this lot – but it's  a good way of helping promote a home entertainment release. 
And that was the case with Fox's Best Exotic Marigold Hotel, launched on June 25. The studio hired a batch of the vehicles, a more common sight in India than even London's Soho on a Friday night, and branded them with the film's logo. What's more, some lucky pedestrians who flagged down the rickshaws were taken off for a free curry. 
The stunt was launched by actress Celia Imrie, one of the stars of the film, which follows a group of people of a certain age who decide to spend their retirement a little bit further afield than Eastbourne. As part of the launch of the DVD. Fox also published details of a survey, again  aimed at promoting the release, that showed that curry was the most popular takeaway food in the UK, polling 28 per cent of all votes. 
Here's Imrie with the rickshaws setting off…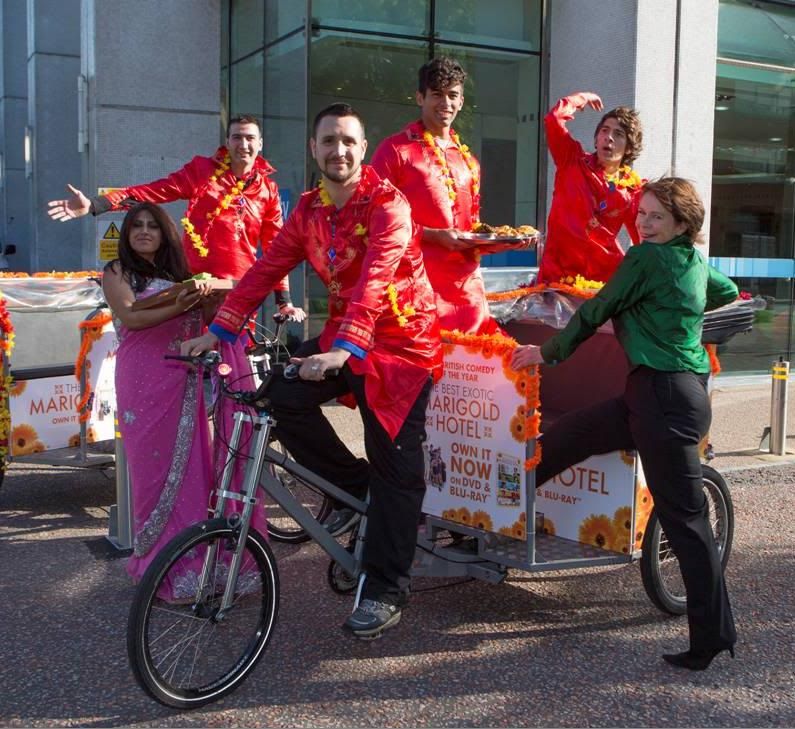 Tags:
Fox
,
launch
,
stunt