Sweet And Tender Hooligans
Thursday, June 21 2012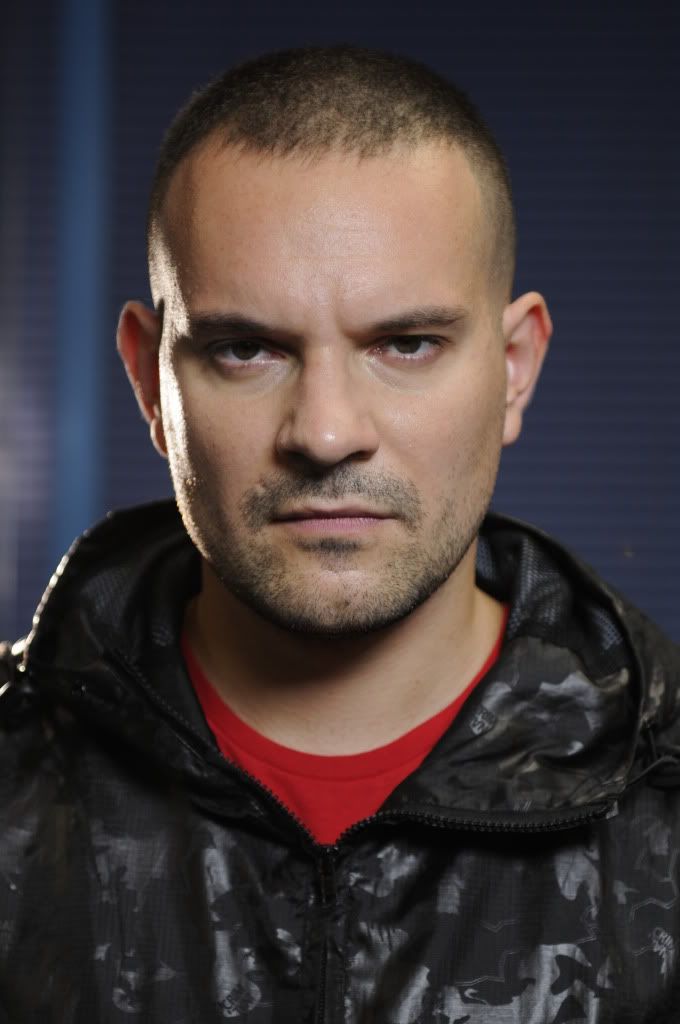 It will, come the end of the year, prove to be one of the best limited theatrical platform releases of the year and probably one of its most successful too. We are, of course, referring to The Rise And Fall Of A White Collar Hooligan, the hooligan to credit car fraudster tale due from Momentum in July. We've already looked at the film both on our newsletter and over here but, after chatting with producer Jonathan Sothcott, one of the most prominent names in the UK DTV sector, we thought it would be good to look at some of the films that influenced his latest outing. And Sothcott even penned the piece for us himself. So here, we're proud to present, five films that influenced The Rise And Fall Of A White Collar Hooligan…
Rise Of The Footsoldier
A long shadow over any British crime thriller of late, it is impossible to overestimate how influential this film has been in the last five years. Really this is half biopic of tough guy Carlton Leach and half retelling of the evergreen Essex Boys murders but it uses football hooliganism as a jumping off point to draw the audience in to a less obvious but nonetheless compelling story – which is exactly what we did. Our nod to this film was getting in some of the cast for cameos, most notably the excellent Ricci Harnett who seems to have been underused since his acclaimed performance in Footsoldier.
The Firm (Tom Cruise)
Of course at heart, White Collar Hooligan isn't just about football violence, it is the story of a man seduced by greed as he is drawn into a very dark world. Sydney Pollack's film portrayed this everyman story so well and is exactly the kind of sophisticated, beautifully shot thriller that we looked to for inspiration.
The Football Factory
One of the most iconic British films of the last decade, like it or not, this cinematic tour de force made Danny Dyer, Tamer Hassan and director Nick Love cornerstones of the British film industry and gave the football fans a film they could believe in without concessions to the critics or the Americans. The sharp line in humour – darker and more blunt than in the Guy Ritchie films, but brilliant nonetheless – was a strong influence on Paul Tanter's excellent script.
The Long Good Friday
The guv'nor of all British crime films, John Mackenzie's epic thriller is the film we all aspire too. It broke the mould of British gangster films by giving us a character we empathised with and cared about rather than just a cool anti-hero in the vein of Jack Carter. Hoskins' brilliant portrayal of Harold Shand is the blueprint for any crime film protagonist that you want an audience to bond with – like a character from The Sopranos, he's an ice-cool hard man but you know that underneath he's just as worried as the rest of us. Nick Nevern, an actor we've been actively grooming for stardom, has all the qualities to make him a bona fide British leading man in the vein of Hoskins, Caine or Winstone and we have been careful in crafting roles that suit him since his fantastic star turn in WCH.
London To Brighton
Perhaps not an obvious influence on a hooligan/credit card fraud crime thriller, but Paul Andrew Williams' seminal movie is an object lesson in how to make a brilliant film on a tiny budget. The storytelling, characterisation and direction are all pitch-perfect and we tried to focus on these areas in WCH to finesse the project in a way that British films sometimes aren't. We're rough around the edges, but hopefully a quality bit of film-making at heart.
Tags:
DTV
,
Jonathan Sothcott
,
Momentum
,
top 10