Loach's Trump Card
Monday, May 24 2010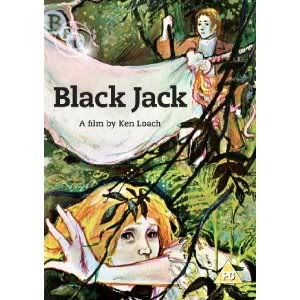 There's little you could surprise us with these days, as it often seems as if the rich seam of unreleased classics lurking under the radar has been well and truly mined.
And yet every now and then, something comes along that sticks out as never having seen the light of day on DVD (and in rare instances too, VHS).
This one, courtesy of our pals at BFI caught out attention.
It's what is effectively an unreleased Ken Loach film, one buried in the masterful British director's back catalogue and rarely seen since its debut some 30 years ago.
Black Jack represents something different for both Loach and the BFI, releasing the film for the first time on DVD on June 21. For the director it was one of his few sorties in to the world of children's films (although Kes does have a certain appeal to teen audiences and the novel from which it was adapted has long been a fixture in classrooms) and, similarly, for the BFI it marks a move into programming aimed at younger audiences (although it has dabbled before 2010 will see a lot more titles, such as this autumn's Enid Blyton adaptations mentioned in The Raygun newsletter recently).
Loach is, of course, one of our finest living directors, a highly politicised and personal film-maker who boasts an incredible track record stretching back to his seminal British television drama Cathy Come Home some five decades ago and taking in such delights as Kes, Riff-Raff, Raining Stones, Land And Freedom, Ae Fond Kiss and, most recently, Looking For Eric. Back at Cannes this year with his latest outing, Route Irish, a late entry into the competition. Ironically, and bringing us neatly full circle, the film received the Critics' Award at the festival on its release (Loach has a huge following in France).
The June 21 release has the full support of the man himself – he has recorded a director's commentary for the film – and also comes with the usual care and attention to detail you'd expect from the BFI, which means a booklet full of essays and contributions from Horrible Histories creator terry Deary.
Here's a look at Black Jack:
Tags:
BFI
,
Ken Loach