Flipping The Script
Friday, October 21 2011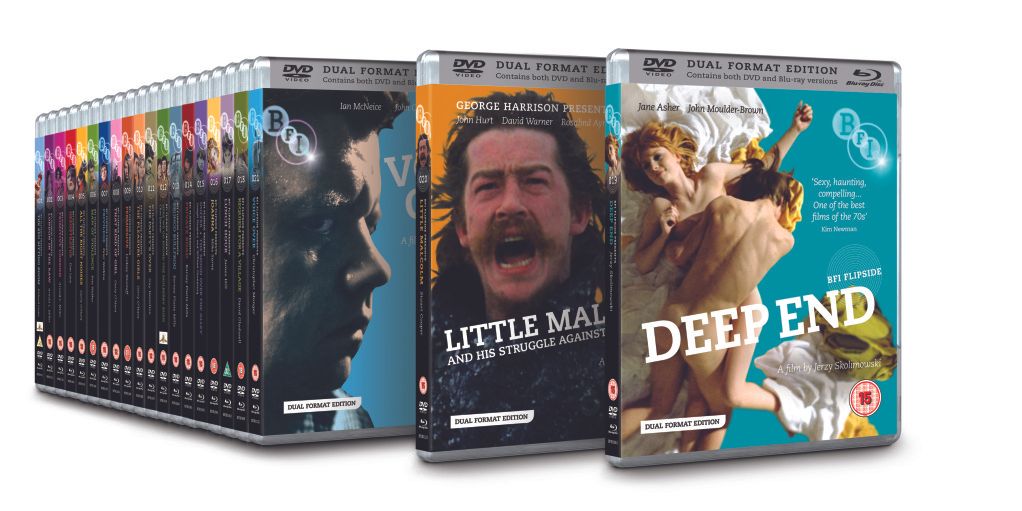 We've long been praising the BFI's Flipside label, and, as we noted here recently, don't just take our word for it – the likes of Ben Wheatley, director of Kill List, Nicolas Winding Refn, the man behind drive, and such luminaries as Kim Newman, have all been praising its output. 
To mark the release of its original titles in dual format editions, it has produced this lovely picture and great trailer too. 
As the BFI's Sam Dunn says: "With the collection now 21 titles strong, and featuring over 60 never-before-published films (features and shorts) it has grown to be a substantial and indespensible library which is tells the story of the hidden history of British cinema.  The praise that Flipside has been getting from such leading lights in contemporary filmmaking as Nicolas Winding Refn and Ben Wheatley demonstrates not only level of impact that the collection is making, but also says a great deal about the kinds of films – edgy, controversial, daring, provocative – it encompasses."
Here's the trailer, see here for more. 
Tags:
BFI
,
Flipside
,
Trailers