Tales from Edinburgh
Thursday, July 7 2011
Looking to launch a film or DVD close to home during the summer months? Then head the Scotland's cultural capital Edinburgh, for its annual international film festival, EIFF.
The event is increasingly being used for DVD and limited theatrical bows and, if the timing is right, then it can be a great platform. Here three attendees at this year's event, Momentum, Arrow and Revolver, talk about their experiences of this year's event, what and why they showed films there and how the event went…
"Ghosted is a terrific British film and we are very pleased to be able to bring in to a discerning theatrical audience ahead of its DVD release – it's a stunning debut from director Craig Viveros and features standout performances from the entire cast."
Jon Sadler, 
Revolver 
"It was my first visit to the festival, I have to say how thoroughly impressed we all were with the organisation, the staff who run the festival are extremely helpful and a credit to a great city.
"We had three films in the festival this year, The Divide directed by Frontiers and Hitman director Xavier Gens; he flew into town to introduce the international premiere at the George Square Theatre, it then played well again to a sold out crowd of genre fans down at the Filmhouse on Wednesday night.
"It gave us a chance for us to deck out the venues with our new artwork for the film which we will be giving a small theatrical run later on this year. Xavier was obviously very busy with some press commitments for us as well.
"Wednesday night saw the UK Premiere of Troll Hunter at the Cameo, I think it is fair to say the Norwegian masterpiece seems to be emerging as the real favourite film at this year's festival. Director Andre Overdal was on hand to do a Q&A session after the premiere, from technical questions to demands for a sequel he chatted to the audience into the small hours after a very long day of interviews. Troll Hunter is in cinemas from September 9.
Then onto Wednesday, our trip down acid house lane, Weekender. Director Karl Golden along with his lead cast of Henry Lloyd Hughes, Jack O Connell and Tom Meeten came into town along with DJ legend Terry Farley, following our afternoon press conference we headed for a sold out world premiere at the Filmhouse.
"This definitive tale of rave culture in the mid-90s played well to the packed crowd who were further entertained by the boys taking to the stage for some more questions.
"Terry Farley then got behind the decks down at Cabaret Voltaire where I believe the walls are still ringing with the sound of his tunes, the festival has given us the perfect launch pad for Weekender, there was a real buzz about the film and with our theatrical release on September 2, we will be building on the hype achieved so far.
"One thing that struck me most this year was the true power of social networking in our industry, all of our films sites were constantly being populated, with tweets, shares and comments as well as the festival sites as well. Jack O' Connell for example tweeting the launch of www.weekender-movie.co.uk to his tens of thousands of followers on twitter is not something you could of done a few years ago and gives us a real direct connection to a core fan base of our cast."
Adam Eldrett,
Momentum Pictures
Arrow worked closely with EIFF and Sigma Films to make Perfect Sense one of the true highlights of Edinburgh, moving to the prestigious Festival Theatre (1600 sell out) and holding the pre-drinks reception at Edinburgh's Surgeons Hall (see pic) gave the Festival some real glitz. Following the European premiere, we brought the party, including Ewan and family to EIFF's Perfect Sense Ceilidh party (see pic) with much needed haggis, neeps and tatties.
"It was tremendous success, a great night had by all, ensuring that Perfect Sense is one one of the most talked about films at this year's Festival.
"Arrow will be releasing the film theatrically on October 7, ahead of home entertainment early in 2012."
Tom Stewart
Arrow Films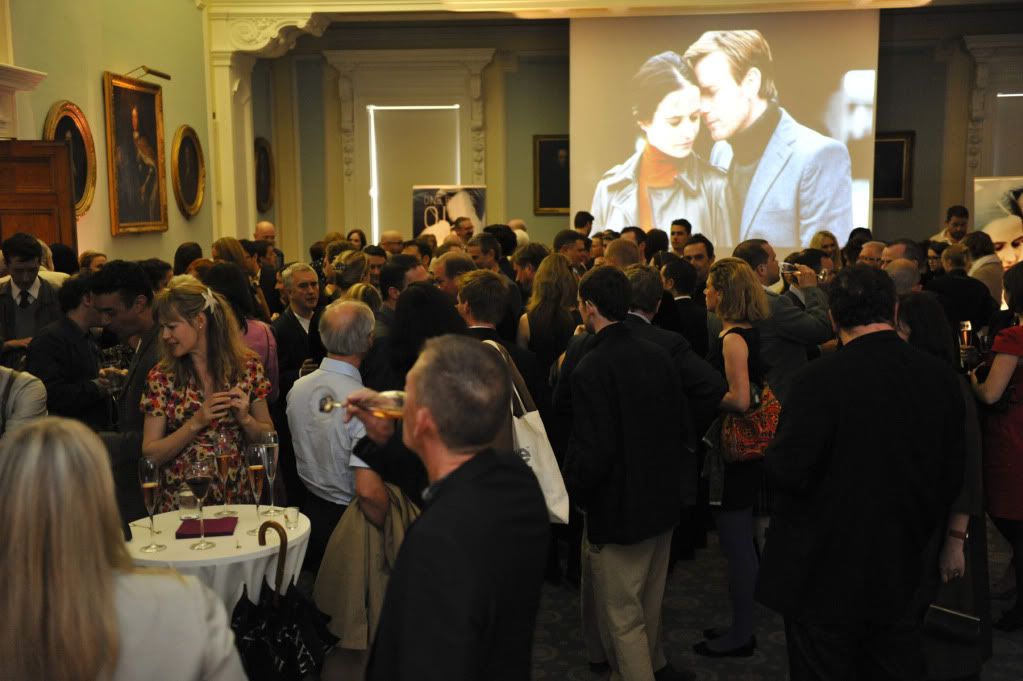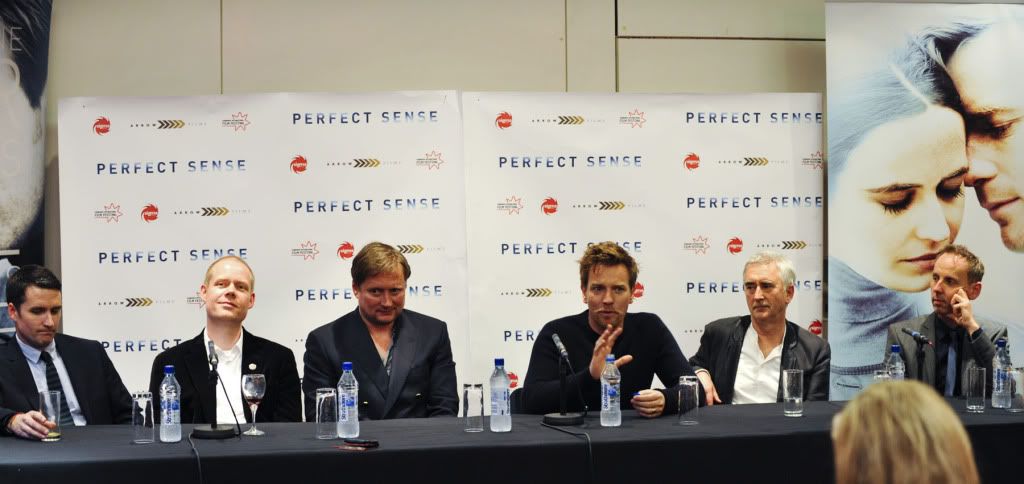 Tags:
arrow
,
Edinburgh
,
event
,
film festival
,
Momentum
,
Revolver