The Dukes Of York
Thursday, July 7 2011
Momentum switched the glitz of a red carpet in Soho and Leicester Square for a claret-coloured floor covering in the rough and ready East End for a DVD premiere for its recent release of The Fighter.
The event, held at one of the spiritual homes of sport in east London's Bethnal Green, the notorious York Hall was one of the largest, and certainly most unusual, home entertainment events we've been to for some time.
The boxing venue was taken over by Momentum for the event, with a ring in the middle and screens around it. After welcoming drinks, the film was shown on the screens, giving it a genuine night at the boxing kind of feel. 
It was held ahead of the DVD and Blu-ray release of the film, and was aimed at reheating interest in a film that had already scored at theatrical and during the awards season.  It did just that, with the presence of a host of boxing types, including a number of former pros and champs, some East End tough-guys, assorted dolly birds and, in the shape of Alex Reid and his date for the night, Chantelle Houghton, a couple of bona fide tabloid targets. Reid and Houghton's presence alone earned Momentum plenty of coverage for the release. 
Momentum's Adam Eldrett said: "The Fighter Launch event screening was a great platform to build on ahead of our DVD release, Alex Reid came down with his new girlfriend, Chantelle from Big Brother. It was the first public outing for the couple and as a result the story was picked up by most tabloid gossip sites, we had over 20 sites report on the story with a picture and a mention of The Fighter the day after the event. 
"The launch helped re-invigorate some interest  ahead of DVD and BD release, with such a long gap between those Oscar wins and our release we need to stoke the tabloid fires especially as we attempted to break the film out to the mainstream."
Here are a few pictures from the event, showing the ring and film airing, Reid and a Mark Wahlberg pos (which can't be lifesize), and former British, Commonwealth, European and IBO World Boxing Champion,Billy Schwer, along with Momentum's ring girls…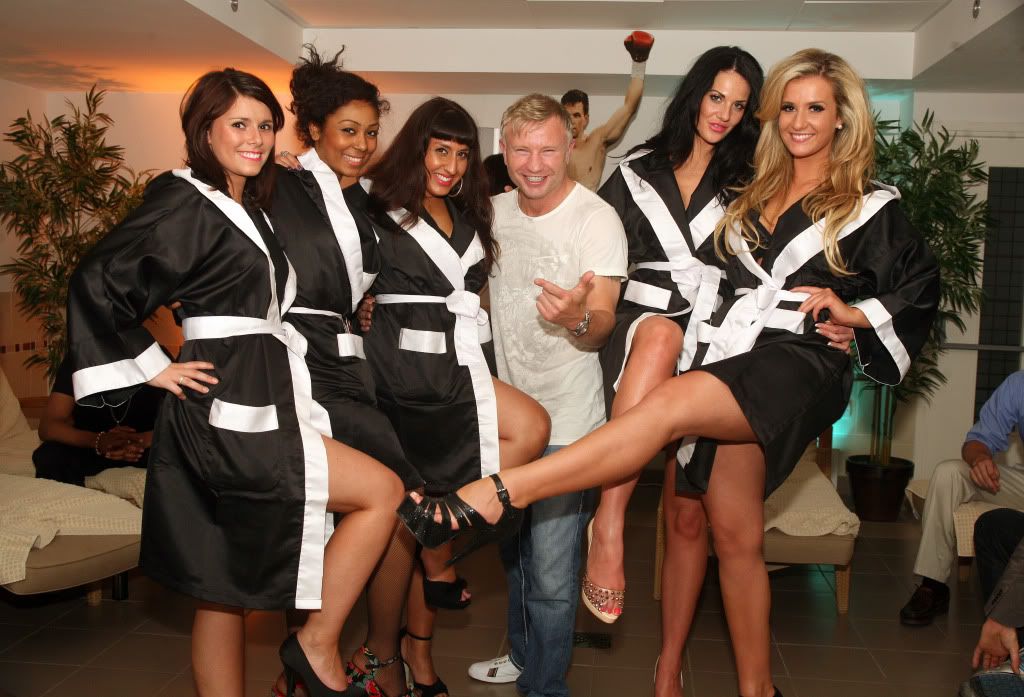 Tags:
event
,
Momentum
,
premiere
,
the fighter