Look, Now
Friday, July 1 2011
Name change or no, Optimum, or rather, as it will be known from next month, Studiocanal, is continuing with its impressive run of Blu-ray restorations of some of its vast array of titles in its catalogue. 
What's equally notable is the promotional activity it is managing to pull together for these releases. It can include theatrical rereleases which bring in resultant publicity – witness its recent Apocalypse Now success, which drew column inches both for the theatrical and Blu-ray – or, in the case we're looking at here, special screenings. 
Don't Look Now, due on July 4 from the company, was launched with a world premiere of the restored film at London's Curzon Soho cinema, complete with a Q&A with director Nic Roeg and writer Allan Scott, in conversation with Jason Wood (pictured here). It was attended by some press, competition winners and paying punters, all of which helped pull in coverage.
As Optimum's Candy Vincent-Smith says: "The premiere was a great success, moved from the smaller screen into the main screen at the Curzon Soho due to great advance ticket sales, and sold out on the night.
"Writer Allan Scott introduced the film, and then returned afterwards for a Q&A with Nic Roeg, hosted by author and critic Jason Wood. Nic and Allan were on very jolly form and took questions afterwards from the audience – many of whom praised the newly restored digital print. Nic and Allan revealed many anecdotes about the film's genesis and the shoot, including how Nic put the fear of god into Donald Sutherland when filming the opening scene in which Donald says 'Nothing is as it seems' by telling him that this could be considered the overarching meaning of the entire film. Sutherland then found it so hard to say the line normally, it took over 40 takes to get it right."
Forthcoming titles in the ongoing classic releases include more war, with the excellent Went The Day Well joining recent titles such as Cross Of Iron and, beyond that, more from the wonderful Ealing Studios.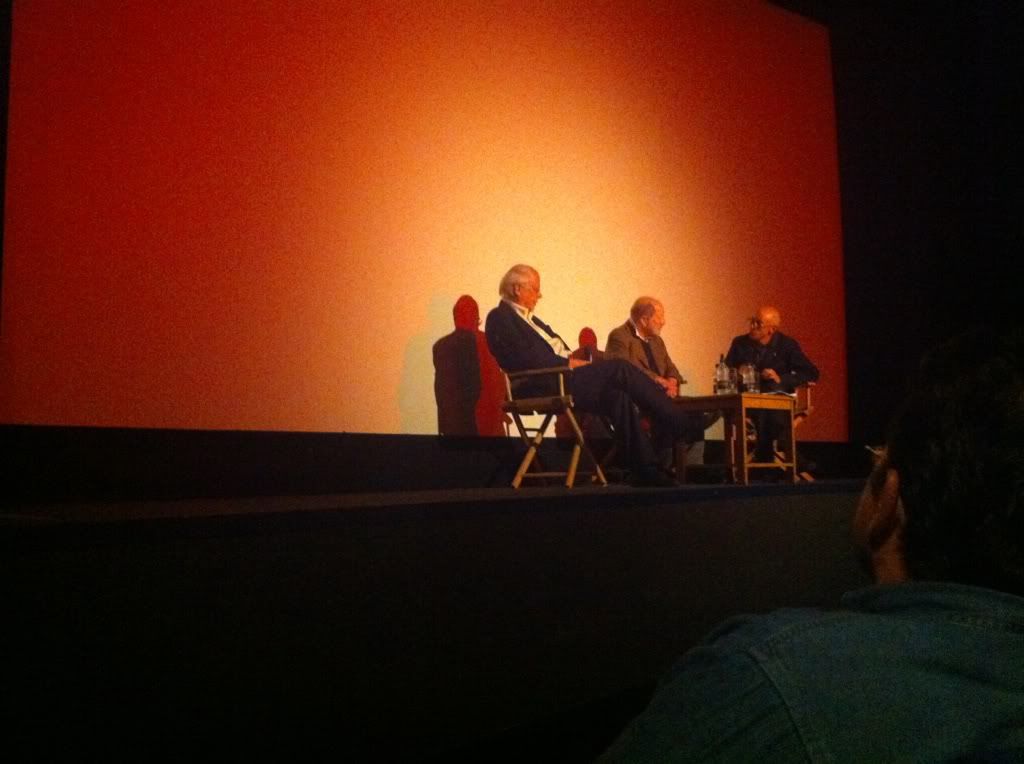 Tags:
event
,
optimum
,
screenings