Top 10 Charity Shop VHS
Thursday, June 2 2011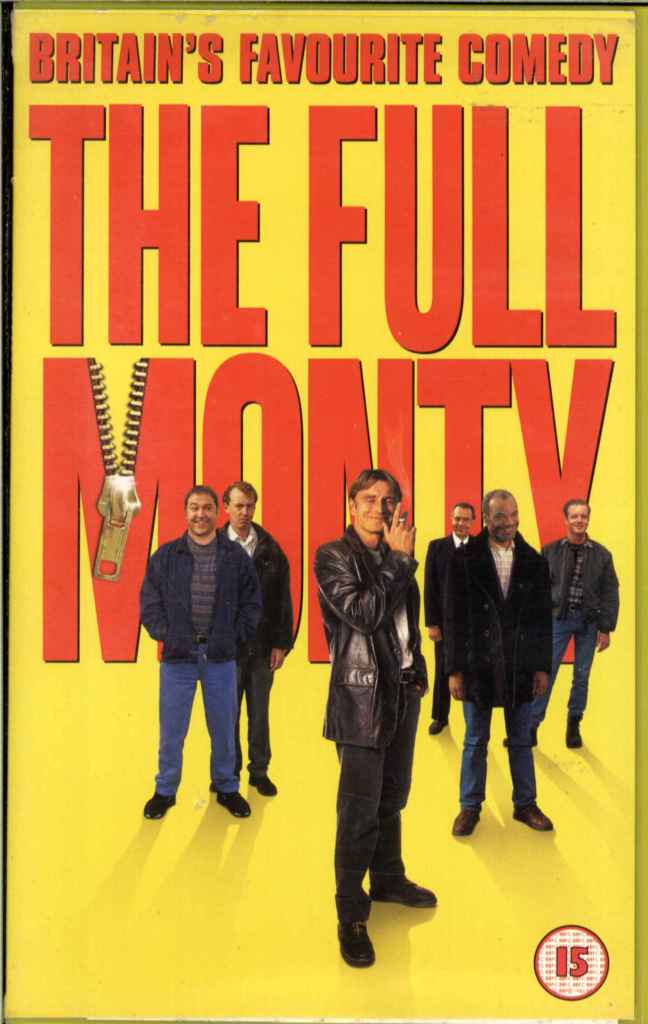 As long time vinyl fans, we at The Raygun spend a lot of time in our local charity shops checking if there are any new deliveries of unwanted records arrived, forever hunting that butcher Beatles sleeve or some obscure old punk or disco rarity. 
We can't pass a charity shop without sticking our head round the door to see what they've got in. Similarly, we've taken to checking out their home entertainment releases too. While DVDs are plentiful and obvious to spot, while their lowering prices and increasing ubiquity as free newspaper giveaways mean that people are more inclined to give their copies away. But what we've becoming increasingly drawn to is VHS. Heck, we've even bought one or two (an Apocalypse Now double pack that enabled us to replace our long lost copy of Eleanor Coppola's doc Hearts Of Darkness, although this is due on Optimum's Blu-ray). 
And there are always the same handful of titles that crop up, ones you see time and time again. So here we present the top 10 charity shop VHS titles… 
The Full Monty
 It broke records on its original theatrical release back in the 1990s, and subsequently went on to do the same on its first VHS outing.  As well as selling scores of copies, it was also one of the first to suffer from serious discounting from the supermarkets too, but that's another story for another day. With so many out there though, it's not difficult to see why, almost without fail, there's a copy in every charity shop you go to.
Speed (but not Speed II)
Funnily enough, you'll always see Speed in a charity shop, but you'll never see a copy of Speed II. Obviously everyone who bought the sequel liked it so much, they decided to keep it. Hang on, that can't be right. Maybe just no-one bought it…
Bad Boys and Bad Boys II
Action films, such as this, from the Don Simpson high concept school of movie-making, are sometimes fairly disposable, none, however, seem to be as disposable as this Will Smith and Martin Lawrence brace of films. We've not seen them for a while, but we have a sneaking suspicion that these may have dates a little…
X-Files/Buffy
In the days before DVD, the UK was way ahead of the US when it came to innovative ways of pushing TV titles on to an unsuspecting audience. Now, TV on DVD is ubiquitous (just check the pages of The Guardian to witness people's slavish devotion to the format), but back in the VHS days, TV as a packaged  media item was the preserve of of sci-fi buffs and other assorted anoraks. And when it came to marketing and pushing geek-friendly TV VHS releases, Fox and CIC (the old Paramount and Universal team) in the UK were innovators. Fox had all kinds of gimmicks for its releases of the likes of the X-Files, special collectors' boxes and the likes, and these turn up with an alarming regularity in charity shops. See also the Buffy The Vampire Slayer franchise and, thanks to its fans' embracing of new formats, Star Trek on VHS too.
Star Wars
And sticking in space, George Lucas' epic series has, like the aforementioned Star Trek, been made available in numerous different versions over the years, with its creators endless tinkering and new versions meaning that his original trilogy has long been bought and re-bought in all manner of widescreen, special edition and remastered formats (remember in the mid-90s, Fox made the UK the testing ground for a re-release strategy, scored big and then re-issued the lot again the next year on a worldwide basis as well as in the UK again, where it sold shedloads more copies). Heck, we've got three different UK VHS releases clogging up our shelves (and loft, and cupboard under the stairs) here… And with each subsequent format release, some have gone down the charity shop…  See also Close Encounters and Ghostbusters (we picked up a two on one with both Ghostbusters flicks on it recently). 
Lee Evans/Hurst
Do stand-up comedy releases have an extended shelf-life? Do people really keep old VHS tapes of comics they were given as gifts years ago? We've got a sneaking suspicion that a lot of them may merely end up in the bin, some may head to the loft (as some of ours are), but a fair few end up in charity shops. Maybe it's testament to Universal's marketing skills that they have persuaded so many people to buy Lee Evans releases that a few have ended up on charity store shelves. Strangely enough, his namesake, Lee Hurst, now not as big a name as he was, also seems to have a few releases crop up too.
4 Front/CIC
Part of the joy of having a trawl through charity shops is looking at how sleeve design used to be. In the nascent days of the VHS retail market (or what was called sell through at the time) there was an awful lot of generic design floating around. Much of this featured the key art in the middle, with a strange border around it, aimed at encouraging, we can only presume, consumers to collect. Chief culprits among these were the old CIC packaging (fact: two of this author's first entrants into the collection were CIC titles with the black border and diagonal stripes, Psycho and Chinatown) and PolyGram's 4Front budget range. The latter at least has the excuse of being generically packaged to help with its siting in store.
Anything with the word Ninja in it
There's not one particular ninja film that stands out, but you can bet your bottom dollar that in among the charity shop VHS, there'll be a pre-Wu Tang, pre-Jet Li martial arts biffer with the word "ninja" in the title, possibly featuring the likes of Norris, Seagal (in the earlier part of his career) or a lesser martial arts man taking on some kind of triad drug gang (who may have been responsible for the death of someone close to him) or being forced to fight in a tournament to the death against his will (someone close to him may have been kidnapped to ensure his participation…)
Happy Gilmore
The collected works of Adam Sandler seem to crop up with an alarming frequency. The Waterboy is popular (or rather not popular), but, sadly, it's our favourite of his, the daft golf punk stylings of Happy Gilmore that seem to be given away to charity shops more than anything else in his oeuvre. That might be due to the fact it seems to be on the assorted ITV cable and satellite channels at least once every day.
A Disney Classic
One industry sage told us a good few years ago that you could judge just how mainstream a title was by looking at the shelves behind families being interviewed in news or current affairs programmes. They would, our source said, have a handful of VHS titles – The Full Monty, Titanic and at least one Disney title, be it The Lion King, Fantasia, Jungle Book or another. And they still have a currency at charity shops, as they have been turning up ever since the advent of DVD saw people replacing their tapes for shiny new discs. That and the fact that children grow up tend to put paid to the idea of keeping it in a collection too. See also the amount of Thomas The Tank Engine and other HIT releases, as well as, for some inexplicable reason, Casper and Thunderbirds.
Tags:
top 10
,
VHS