Sky's The Limit
Thursday, February 3 2011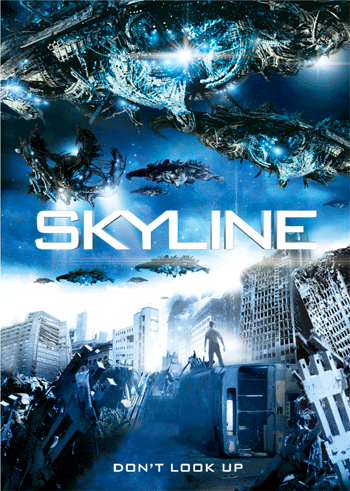 Skyline is a classic slice of near B-movie sci-fi fare that enjoyed more of a blockbuster showing on its theatrical release last year, belying its relatively low budget by topping the box office at UK cinemas on its opening frame.
It's the polar opposite of some of Momentum's other titles, especially its homegrown fare such as current box office megahit The King's Speech and the forthcoming home entertainment release Another Year, but Momentum is, as we've noted in The Raygun newsletter this week, aiming to create an event-style noise around this release.
As part of that campaign, which includes high profile TV and press advertising, as well as online elements and radio ads, Momentum has also created a rather smart lenticular too.
As the company's Adam Eldrett said: "Since the release of Outlander we have often experimented with lenticular sleeves and seen an uplift in sales. Skyline will ship in in this similar style, our experience with lenticular design is ensuring we have more depth than ever before on a DVD sleeve. Everyone that sees it automatically tries to reach into the packshot and engage with it."
Here's the sleeve (above, and it should be moving too to show just how it works) and, below, is the trailer.
Tags:
lenticular
,
Momentum
,
sleeve design
,
Trailers