A Fitness Expert Writes…
Thursday, January 6 2011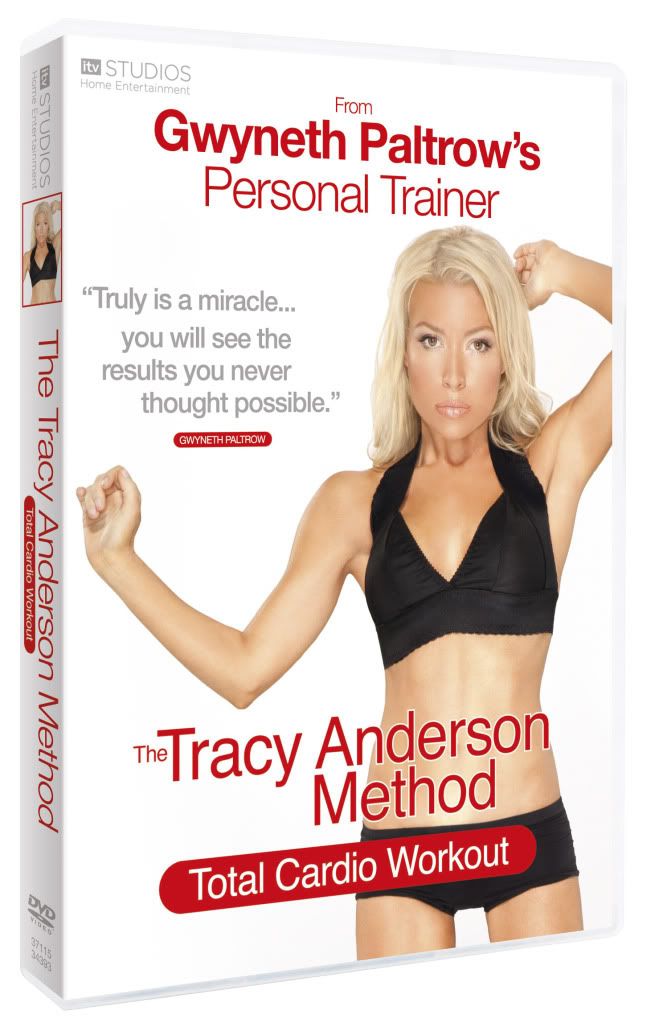 We at The Raygun know plenty about fitness, and have seen them all come and go, but we're not necessarily the fittest people you know (anyone who's seen us out and about can testify to that). We do, however, know a few people who are into this, so we gave the latest Tracy Anderson release from ITV Studios Home Entertainment, Total Cardio Workout, to our fitness correspondent to have a look out. And here's what they thought…
I'm something of a fitness fanatic, at the gym, running or at home, I exercise something like five or six times a week and have tried most types of fitness from weight training to yoga, taking in dance workouts, Pilates and a whole lot more.
I discovered Tracy Anderson from reading about her in the women's press sometime ago, mainly through the Madonna and Gwyneth Paltrow connections; she is after all the fitness trainer to the stars.
I'd tried two previous Tracy Anderson Method releases and am a big fan of the Mat Workout [at this point] as it uses different muscles to those used in standard fitness training.
So I was keen to see her latest release, Total Cardio Workout. It features Tracy, alongside three of her trained instructors, who each have a separate routine, which means you're offered plenty of variety and a slightly different take with each one; there are four workouts in total. Each trainer, Tracy included, has come up with their own dance routine. None has seen the other's as they run through them, meaning the viewer is initially in the same boat as the other trainers, not knowing what is coming next.
First Tracy runs through the routine without music, giving you a chance to learn the moves and then, after you've run it through you launch into the full combination with music, repeating until the end. There's no lavish locations here, it's filmed in a gym and it has a proper workout feel to it.
The workouts offer a good mix of exercise and dance moves; this latest in particular gets the balance right.
Where it works is that this release avoids the faddier elements and gives a good honest burn; one can easily work up a sweat and get results from this release.
I'm planning to use this going forward, probably in tandem with the Mat Workout, combining the aerobic exercise with the toning elements to give a total body workout.
Tags:
fitness
,
ITV