A Royle Flush
Friday, December 31 2010
We've been keeping an eye on the wealth of different creatives that have been all over the place in recent weeks, as assorted companies push the boat out in terms of advertising.
One challenge facing marketeers trying to push their catalogues and wares is how best to design the generic ad; the one that plugs different titles but needs an over-riding theme or look.
ITV Studios Home Entertainment has had a successful year Q4, with bumper sales for some of its box sets (the recently deceased Norman Wisdom leading the way), and it must be thanks in no small part to its generic advertising campaign, pictured here, which targeted different demographics with different taglines and products on offer.The ads featured appeared in Nuts, targeting lads buying for their dads, and The Observer, which was slightly more skewed to a broader audience.
As ITV Studios Home Entertainment's Kate Walker said in the run-up to the December 24 cut-off point: "Norman Wisdom and The Royle Family are the star performers this year. Both have shown significant year on year growth. The Royle Family has already shifted more than 50,000 copies over the counter versus  a total of 36,000 for the whole of Q4 last year- and we still have the two biggest weeks to come."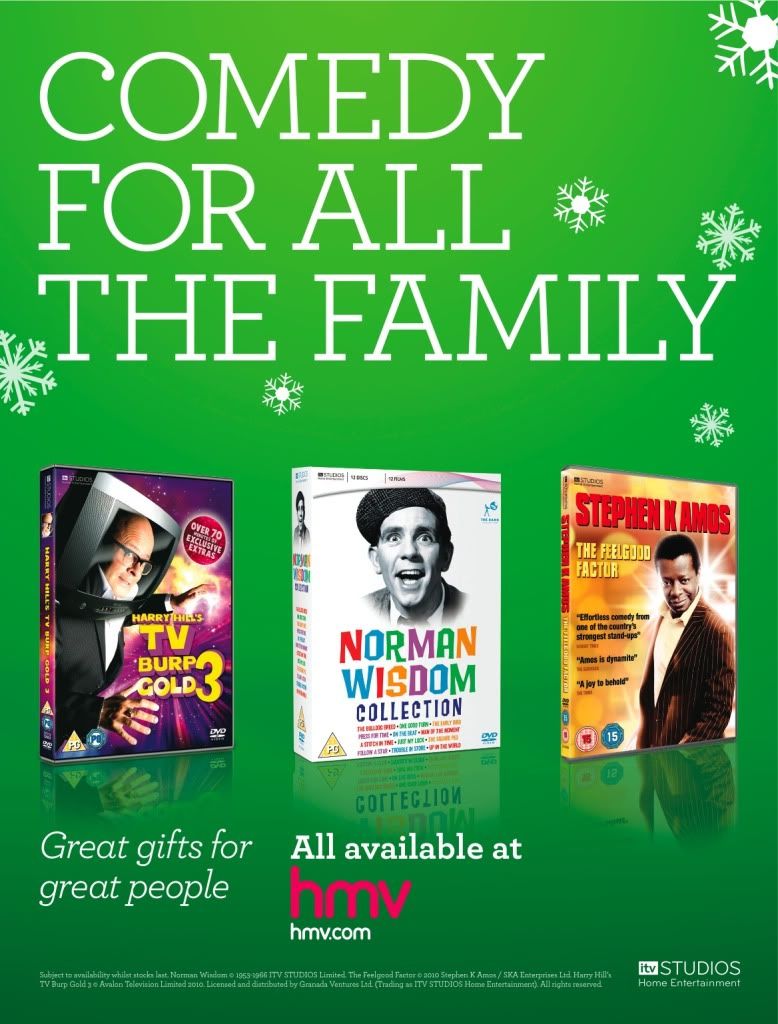 Tags:
ITV
,
marketing
,
press ads