Pacific Heights
Tuesday, December 7 2010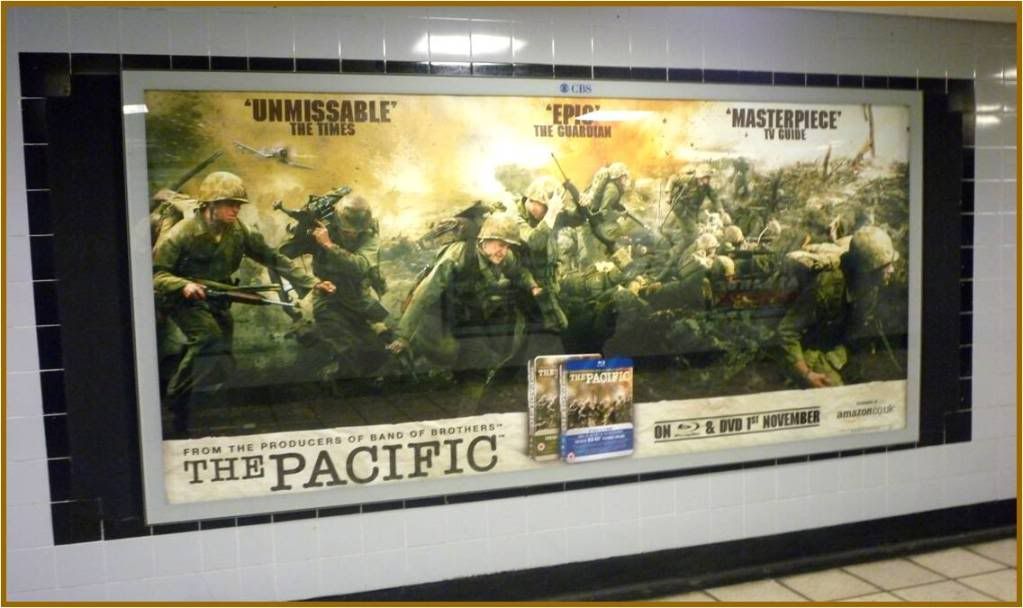 It's already notched up some notable successes and is set to be one of, if not the, most successful and biggest TV launches of the year, and we've already eulogised about it both here and on our newsletter, but we must admit, the campaign for HBO's The Pacific really has been exemplary.
And it's still going on too – HBO is pushing hard right through to Christmas to maximise sales for the gorgeous tin.
During our travels around London we're still bumping into these impressive 12-sheet posters (well, not literally, unless it's after a Christmas bash) and they really do impress.
As HBO's Ian Fullerton noted: "It's been great to do a big 12-sheet – it's something that I don't get to do very often,  it's more the preserve of the big theatrical DVD."
Tags:
HBO
,
marketing
,
outdoor