Making Connections
Tuesday, September 7 2010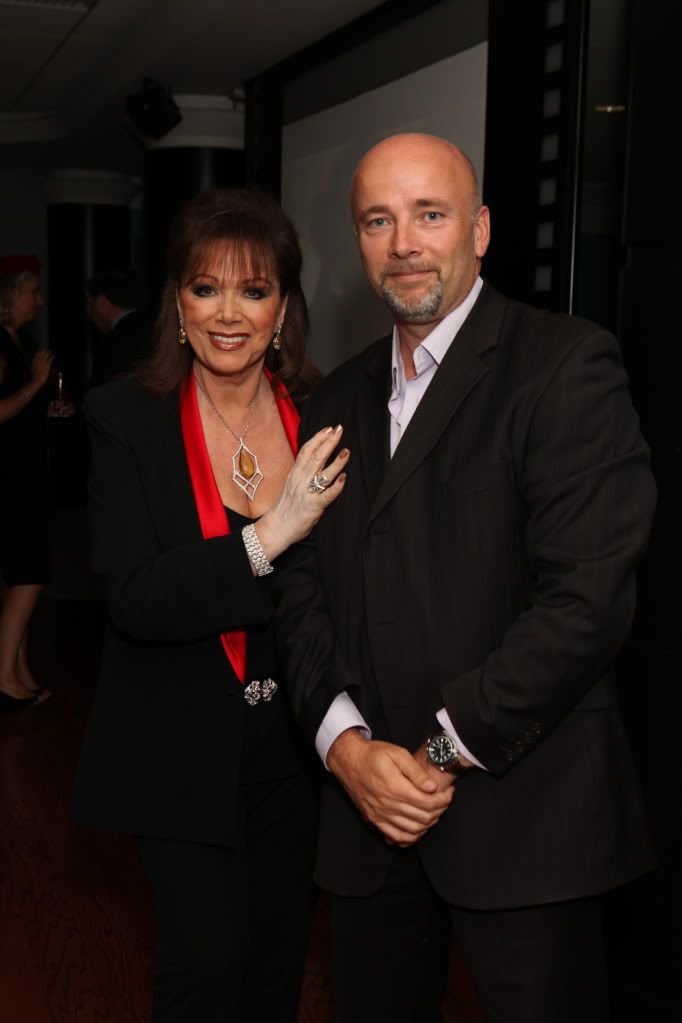 The Raygun's weekly newsletter has already covered Tesco's deal with Amber Entertainment and its move into joint productions that it is exclusively distributing through its stores – Paris Connection the first title went on sale this week (September 6) – but here's a shot from last week's high profile premiere launch in London's Leicester Square.
Now there's a million different captions we could have used for this image of Tesco's Rob Salter with Jackie Collins (this, after all, is the woman who wrote The Stud, for starters), but we'll rise above the temptation.
And on a serious note, there's an interesting feature from Time magazine here concerning Tesco's plans. Not only does it flesh out some of Tesco's further plans for its film (and comes at a time when the supermarket is inking a raft of exclusive deals elsewhere in the entertainment sector too) but it also shows that, as we noted a few weeks ago, all eyes will be on Paris Connection's sales figures this week.
Tags:
exclusive
,
premiere
,
tesco